His latest role came about after a chance meeting with McLaren CEO Mike Flewitt at a dinner at Goodwood a few years ago. They chatted, got on and Flewitt invited Bräck to come and drive some of the firm's cars. A few months later, he did just that, and from there, the relationship blossomed to the point that Bräck is now the focal point of all dynamics development. Already, he has had major input on the mighty 720S and Senna.
"All my life I've had a desire to succeed," says Bräck. "Even as a racing driver, I wouldn't say that I was the most talented: I had the will to succeed and I had to fight for every opportunity. Early on, I almost never had enough money to race. I worked like crazy to raise budgets, and that kind of mindset isn't easy to just drop. I'd get bored on a beach. This is an outlet – and whether it's developing cars or making music, I love the process of creating."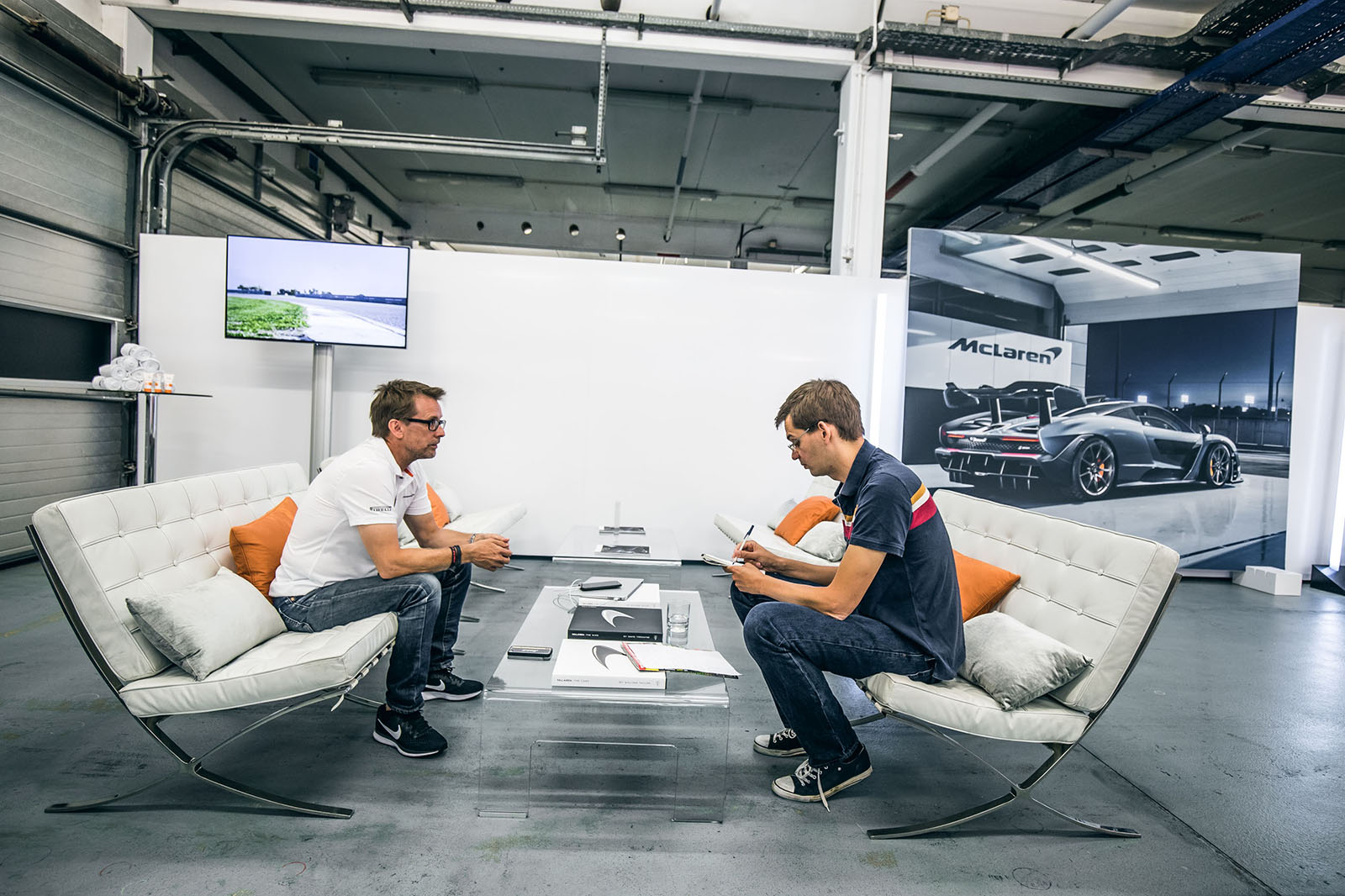 Back in 2003, already ultra- successful, Bräck almost had the choice between beach or busy taken from him. Racing on an oval at Fort Worth, Texas, he brushed wheels with a rival and was launched into the air, hitting the wall, fence and fence posts. His car was ripped apart and the safety cell into which he was strapped spiralled down the track. The deceleration was measured at 214g, the largest recorded in a US motorsport accident, and by rights Bräck should not have survived. Instead, he 'escaped' with a broken sternum and femur, shattered vertebra in his spine, crushed ankles and so many fractures it would fill the page to list them here. Today, he walks with a pronounced limp, yet has no regrets. "I wouldn't change a thing about my life – not one," he says. "I've had so many good bits and learned so much from the bad ones.
I'm not sitting here with a single complaint – although I guess I still think about it every day, because it still hurts a bit!" But the insight that story provides into one of the aspects that makes Bräck remarkable – and an instant asset for McLaren – does not end there. Less than 18 months later, he went back to Indy and set the fastest qualifying time, albeit not for pole position because of the quirky nature of that race's format. "I wanted to prove I could still do it," says Bräck. "Before my first test, I had to come off the drugs I was taking to help my damaged joints. My body froze up like it was made of steel." Pausing before making possibly the most understated comment of the year, as perhaps only Scandinavians can, he adds: "It was pretty tough to get from that point to running fastest times at an average of more than 230mph at Indy."
Then, after a few months' thinking time, he quit racing: "I'd achieved my goal and I felt, well, like all the air had been sucked from me. I was exhausted from having worked so hard to achieve a goal." Be in no doubt: whatever decisions need making, or challenges risen to, this bloke is made of sterner stuff than most.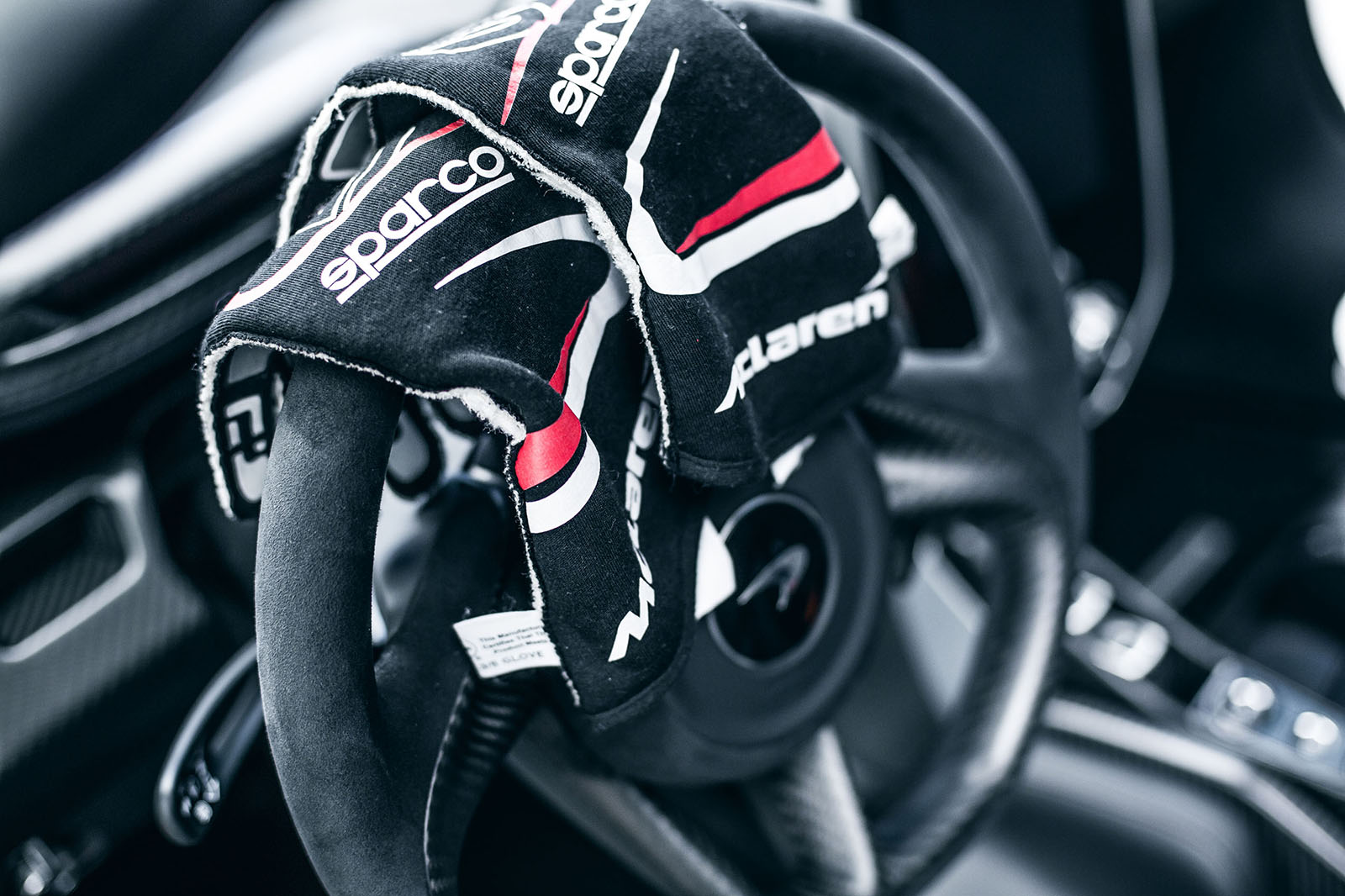 Even in the immediate glow of stepping back from racing, Bräck didn't rest. He established a project to help a promising young fellow Swede, Marcus Ericsson, progress in his racing career. Today, Ericsson races for Sauber in F1. Bräck also got involved on the board of an investment organisation, relishing the change to mix with and learn from big business brains. "I enjoy all these projects. I like working with clever people, and the fact that they can open doors to more surprises," he says. "The harder I work, the more happy coincidences I seem to enjoy."
The happy coincidence that led to his role at McLaren began when he was asked to demonstrate a 1993 Williams at the Goodwood Festival. The team needed a period driver, and Damon Hill and Alain Prost couldn't make one of the days. Bräck had tested the car in its heyday so got the call-up. He made friends both with the car's engineering team and the Goodwood organisers, and so it was he started driving more at Goodwood events, and so it was he was at that dinner where he met Flewitt.
Now, he sees his brief as simple, even if the work to achieve it is mind- bogglingly tough: "Every car we make must be linear in its responses and predictable, so a driver of any talent can push to their own limits confidently, knowing what will happen. All our cars have different envelopes of performance – a 570S is very different from a Senna, of course – but the fundamental point is the same: the car must give the driver confidence. It is only the envelopes in which the cars operate that change: one is focused around a drive from London to Milan, the other for a racetrack. But both can be used for either."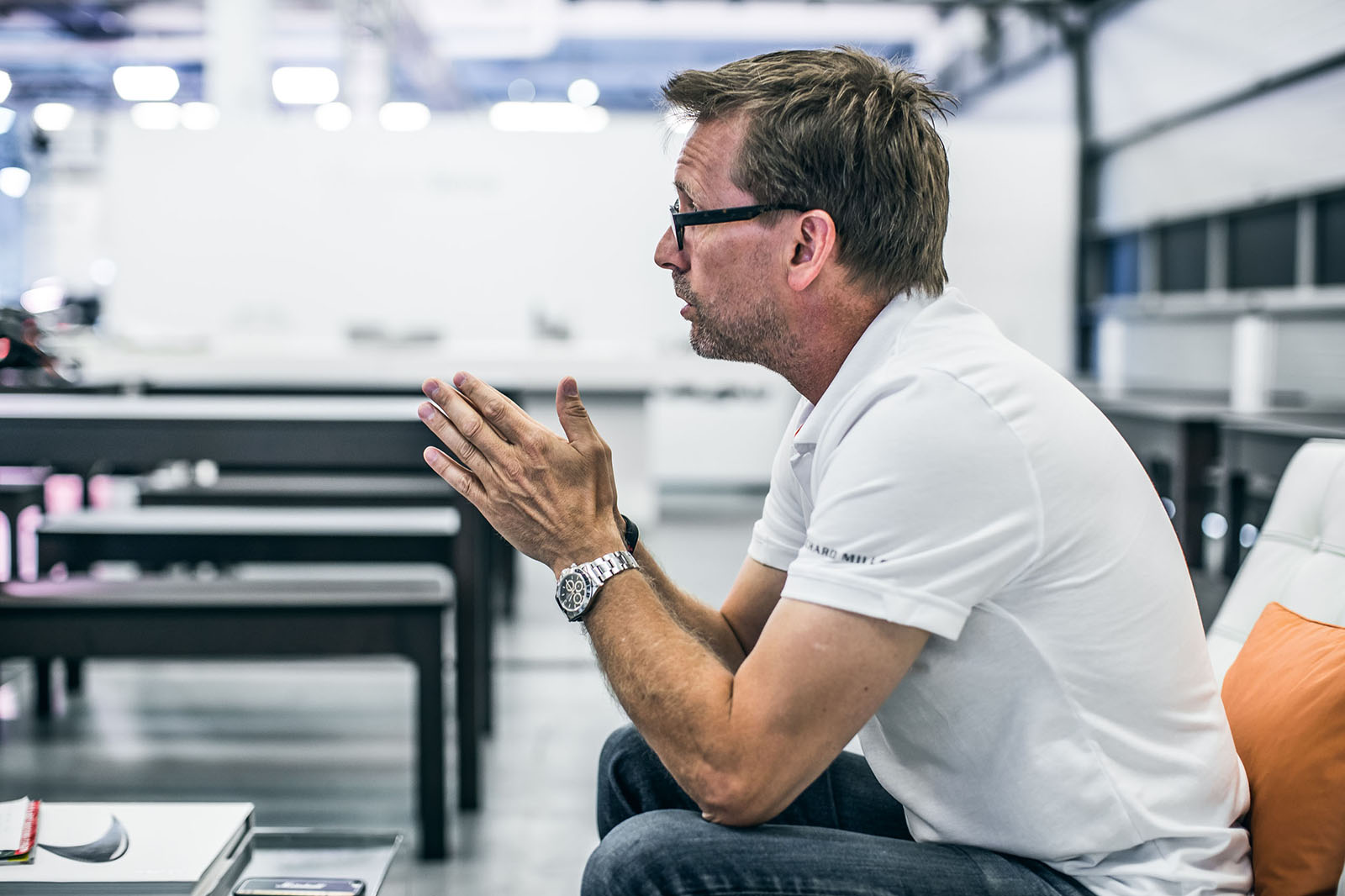 Already, Bräck is revelling in being back at the heart of a team environment: "I love working with skilled, dedicated people, and being able to use my 30 years of experience of working with top engineers is a pleasure. The warmth and genuine love of the job among everyone at McLaren is so strong. The challenge is, of course, huge.
A race car you perfect for a track, a high-performance road car has to perform wherever it goes. Likewise, a race driver would never lift off mid-corner. But an everyday road car driver? We have to factor that in."Chances are, then, Bräck is going to be busy for a while longer yet. And he wouldn't have it any other way.
Track record: 
Kenny Bräck, age 52: 1996: F3000 runner-up, F1 tester Williams, Ligier and Arrows; 1998: Indy Racing League Champion; 1999: Indy 500 winner; 2009: only rookie to win the X Games; 2011: wins RAC Tourist Trophy at Goodwood; 2013: wins Whitsun Trophy at Goodwood.
Where it all started:
Bräck learns to drive at around six years old, driving a variety of cars on frozen lakes with his dad back home in Sweden.
By 10, Bräck has graduated to driving on local public roads."It was a different time back then," he says, smiling. "A bit more relaxed, a bit of a village mentality." Absurdly late by today's standards, Bräck is bought a go- kart when the racing-mad owner of a hostel where he is working as a gardener sees him drive: "Every road in our village was gravel, so I had to practise in his car park."
Read more 
McLaren P1 review 
McLaren 650s review 
McLaren 720s review
Source: https://www.autocar.co.uk/